Corn Oil Pretreatment/pressing Machine
1. Lattest technology & professional design;
2. High oil yeild & low waste;
3. Competetive price & quality
4. Stable performance Corn germ account for about 8% of the whole corn in weight; while the oil content of corn germ is 35%-56%, the highest oil content in the whole corn.
Following is a brief introduction about corn germ pretreatment/press process:
1. Cleaning: This step is to move the impurities(peel, grits, flour, etc. ) in corn germ.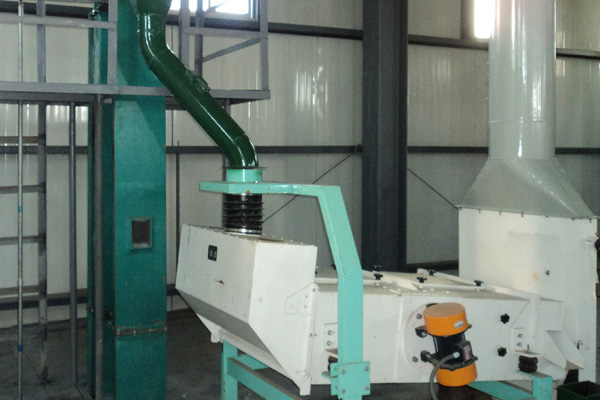 Cleaning sieve
2. Dryer: The moisture of corn germ is about 15-20%. This step is to adjust the moisture of corn germ to 12-13%.
3. Magnetic: This step is to move the iron in corn germ, in case the iron might be harmful to the following machines.
4. Softening: This step is adjust the temperature(to 50-60℃) & moisture(to 10%) of corn germ to get better flaking effect.
5. Flaking: After the flaking roller, the thickness of cake is about 0.4mm. The flaking roller helps to broke the cell of soybean and add the superficial area of the oil seeds. Then the oil is easier to extract.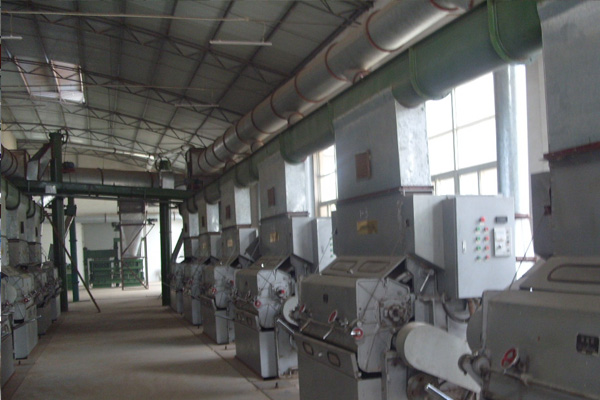 6. Cooking: The cooker helps to adjust the moisture of the material to 6-8% and also adujust the temperature to 110℃,which also can improve the rate of oil production.
Cooker
7. Oil press: 70% corn germ oil is extracted by screw oil press; while the oil content of the cake is 15-25%, which will be sent to leaching workshop.
We can provide 5-2000T Corn Oil pretreatment/press equipment. According to your capacity and oil content of the corn germ, our professional engineers can design suitable line for you.