Sunflower oil extraction machine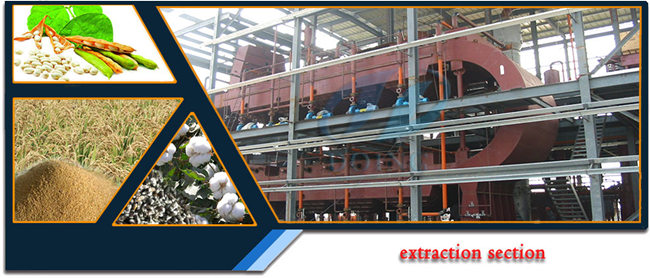 Sunflower oil extraction machine
Doing company is professional sunflower oil making machine manufacturer, provides complete oil plant with input capacity more than 20 tons per day including sunflower oil press, sunflower oil extraction and sunflower oil refining. Sunflower oil making machine price is depending on the capacity you required.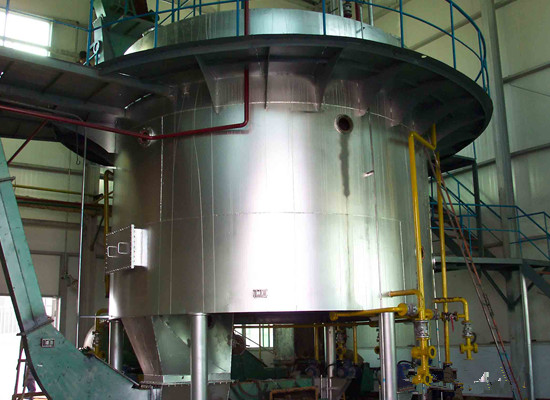 Sunflower oil extraction machine
Process of sunflower oil extraction machine:
1. Sunflower oil pre-press process
By using magnetic roller, destoner and cleaning machine to remove metals, small stones , impurities from sunflower raw seeds. And husk the shell of the sunflower seed, then cook the sunflower seed for oil pre-press.
After pre-pressed, the crude sunflower oil will be delivered directly to sunflower oil refining , and pressed cake goes to sunflower oil extraction machine.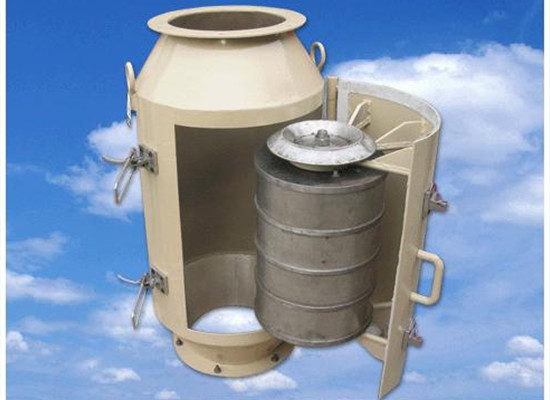 Magnetic stoner
2. Sunflower oil extraction machine process
First, using solvent to extract oil from sunflower oil cake inside oil extractor, final products are mixed oil and wet meal
Second, the mixed oil will pass through three evaporators to make solvent inside transform into gas , and solvent will be recovered through condensers and reused. These three evaporators are not with same size , the first evaporator is bigger than other two because there are more solvent inside mixed oil in the beginning . After evaporated, we will get crude sunflower oil ready for oil refining.
Third, the wet meal will be delivered to desolventizer to dry and be separated with solvent . The dry meal will be packaged for sale as animal feed.
Note: sunflower oil extraction machine is more and more important in cooking oil processing , because oil residue inside meal is less than 1% much less than oil residue inside cake without extraction.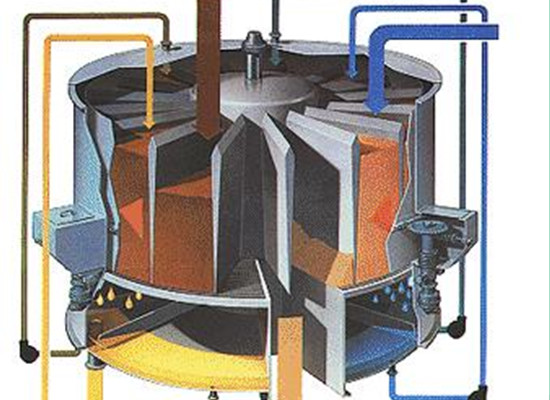 Rotocel extractor
3. Sunflower oil refining process
By using the sunflower oil refining machine to de-gumming & de-acidification, de-colorization and deodorization and then de-waxing the extracted sunflower oil from sunflower oil extraction machine.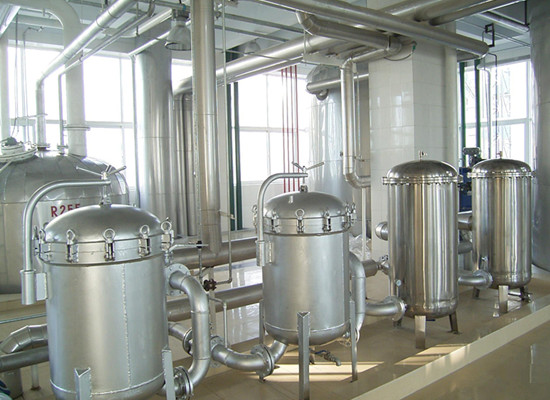 Sunflower oil refining machine
We can not only do the sunflower oil extaction machine, we also do the peanut oil, soybean oil palm oil and palm kernel oil pressing, refining, and extraction machine, If you have any questions about the sunflower oil extraction machin, just call us.