Palm oil press production line
koopkpokpok

Palm is an economic crop. Using press method can extract oil from palm fruit and palm kernel. Palm oil content can reach 45% -50%, palm kernel oil content is 50% -55%. Here we mainly talk about the palm oil press production line, if you are interested in palm kernel oil pressing machine, you can click to read more about the palm kernel oil processing machine.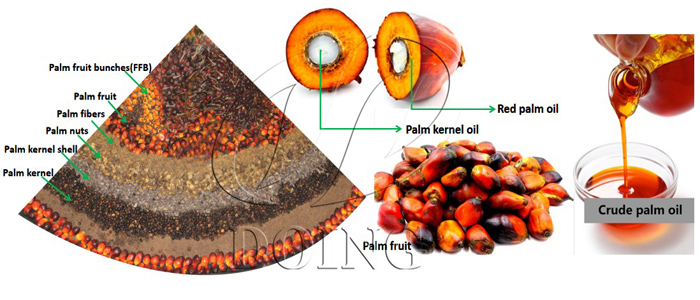 Palm and palm kernel
Palm oil pressing production line can be divided into palm fruit bunches reception, sterilization, threshing, digesting and pressing, oil clarification, and storage.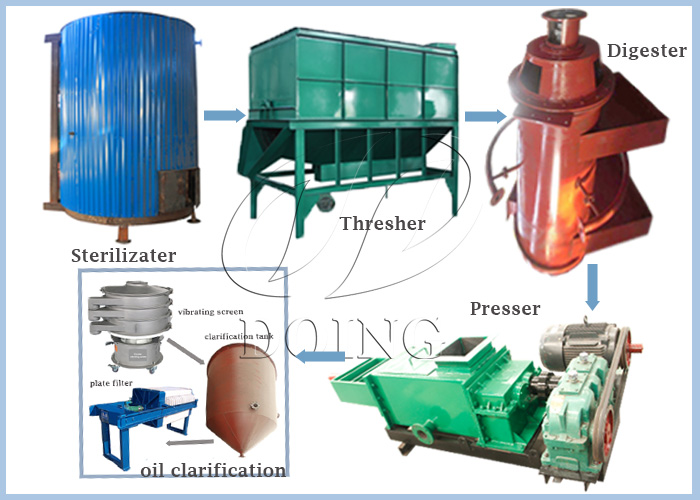 Palm oil pressing process flow chart
1. Palm fruit bunches reception: Palm fruit bunches are transported by truck, weighed by the weighbridge and transported to the palm fruit bunches reception station.
2. Sterilization: In the sterilization equipment, 0.3MPa steam is used to cook the palm fruit bunches at high temperature, which destroys the lipase in the pulp, so as to avoid the increase of free fatty acid content in the oil. Moreover, the palm fruit is soft and easy to be threshed mechanically.
3. Threshing: Palm fruit makes up about 60% of the palm fruit bunch. After threshing palm fruits were separated from the palm fruit bunches.
4. Digesting and pressing: Digesting can separate the pulp and nut and smash the pulp tissue, make it easy to press oil out. And then use double screw palm oil presser to press palm oil.
5. Oil clarification: Use the vibrating screen to remove the solid impurities in the crude oil, and then transport it to the crude oil clarification tank for settlement, finally filter with a plate filter.
6. Storage: The clarified crude oil is transported to the crude oil storage tank. The crude palm oil can be eaten directly or can be further refined into RBD palm oil. (Related reading: Vegetable oil refining machine)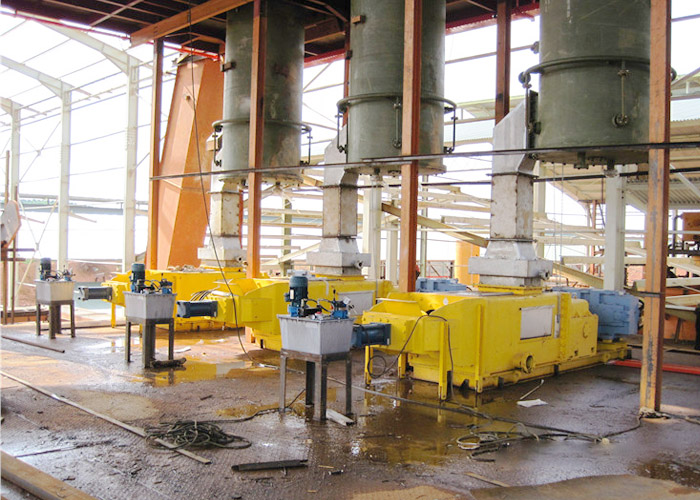 Palm oil pressing plant
Henan Doing company has rich experience in designing and producing palm oil pressing machine. Our palm oil pressing machine has been exported to Nigeria; Malaysia; Indonesia and more than 30 countries. If you want to buy a small scale palm oil press machine or build a large scale palm oil press production line, please leave a message, Henan Doing's engineers will provide you with professional guidance.