New-type hydraulic Oil Press
Hydraulic oil press is one of the most advanced oil press,which is widely used in the milling of sesame, rapeseed, peanut, vegetable seed, corn germ,etc. Hydraulic oil press is a best choice instead of hand-operated workers currently. Hydraulic oil press is the easiest machine for people to operate and replace wearing parts least with the highest oil yielding rate among all the range of machines.In addition, hydraulic oil press can ensure fast processing on giving materials in rural towns, which is known as assured oil.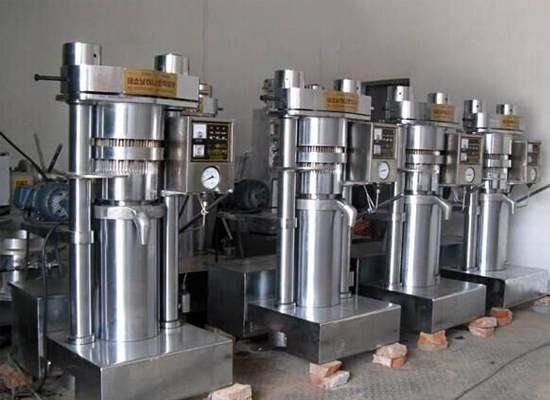 Hydraulic oil press
The andvantages of hydraulic oil press:
(1) Hydraulic oil press is easy for people to learn,understand,and operate because of its small size.Besides,it is no special requirements for people to operate.
(2) Hydraulic oil press costs less expenses with lower electricity consumption in use.
(3) Hydraulic oil press is a hydraulic machine with high pressure,high oil yielding rate and pure oil quality.
(4) The hydraulic oil press adopts automatic control system,automatic preheating temperature control and automatic pressure control of hydraulic system.The machine, adopted imported high—quality silicomanganese material for main components, is manufactured from precision CNC lathes combined with modern high technology.

Our company supply turnkey services, provide after-sale service, etc.; If you want to build oil press plant, please contact us.