Heat discharging filter - filter mainly used in large scale process
Features of heat discharging filter we offer: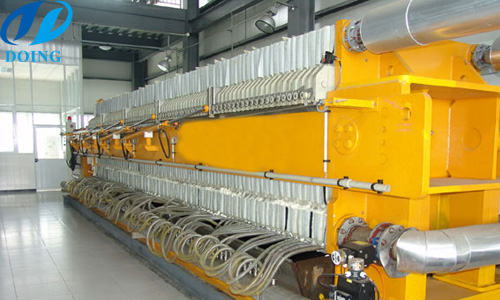 1. Automatically discharge cakes.
2. Easy to operate and maintain
3. Less labor cost
4. High efficiency and energy saving
Filter mainly used in this process is heat-discharging filter. In winterization/dewaxing/fractionation, waxy crystal or oily crystal float in oil. And we must separate them apart.



Comparing with plate filter presses, heat-discharging filter reduces labor cost by discharging cakes with heat instead of labor.
Liquid oil is pressed though filter cloth by pressure difference, and flows though oil exit on filter plate. While solid waxiness or fat is stopped. When filter pressure reaches scheduled pressure(depens on oil quality and waxiness content), after stopping oil, add direct steam or scheduled hot water to liquefy solid waxiness or fat, open filter frame and release all waxiness or solid oil. After that, cool heating tube with colling water, and close filter frame. Heat-discharging filter can be reused then.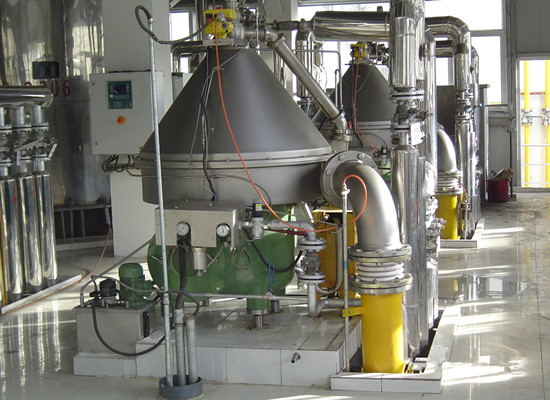 Heat discharging filter
In general, heat discharging filter is mainly used in dewaxing/winterization/fractionation, which cost more space but less labor. That's why it is always used in large scale dewaxing/winterization/fractionation process. We can also offer small scale dewaxing/winterization/fractionation processing plant.

Except heat discharging filter, we can also offer filters for whole oil processing plant. And we also offer whole line of oil processing plant with turnkey service. If you want to know more about oil processing plant. please feel free to contact us.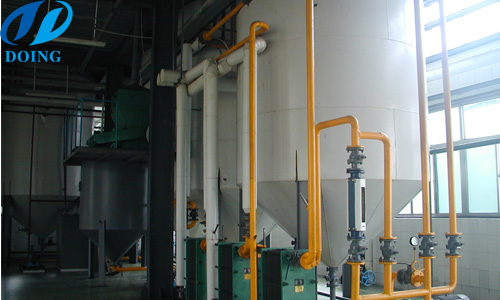 Dewaxing/winterization/fractionation workshop