Flaking machine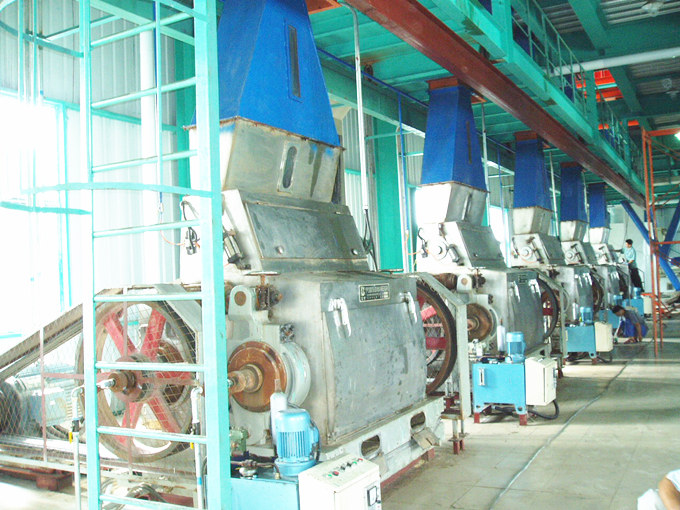 Large capacitty flaking machine
The flaking machine is the process of making oil pellets into slice by mechanical principle. Flaking machine can destroy cell tissue of oil seed, and create favorable cooking conditions so that oil can be successfully separated when oil pressing or extraction.
The flaking cakes requires thin, uniform surface, less powder, no reveal of oil. The embryo thickness for oil press machine is as below:
Soybean: less than 0.3mm
Cottonseed: less than 0.4mm
Rapeseed: less than 0.35mm
Peanuts: less than 0.5mm
Features of flaking machine we offer:
1. Reasonable structure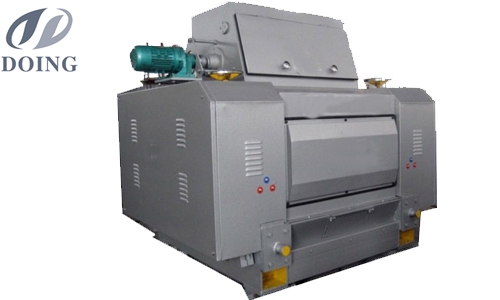 2. Stable performance
3. Easy to operate and maintain
4. High efficiency and energy saving
What is the function of flaking machine?
1. Destroying the oil cells to make the oil fat to release by mechanical power.
2. Forming the thin flakes, to make the oil surface increase more during cooking, which is good for oil yield during pressing and slovent extraction process.
In a word, flaking machine is good for improving oil yield. The flakes should be very thin and uniform, the podwer should be less and without leaking oil.
Flaking machine/flaker
What are the types of flaking machine?

There are two types flaking machine, one is vertifical type, the other is side-by-side type.
The vertifical type flaking machine is high efficient , the rolling effectiveness is good , the oil seeds need to bear bigger and bigger pressure from top to bottom.

vertifical type flaking machine

is suitable for processing the oil seeds which is small size with shells or tough skin, for example, rapeseed. Its disadvantage is that the space between rolls and pressure can not be adjusted, complicated structure is not easy to maintain, the handling capacity is limited.
The side-by-side flaking machine is also called horizontal flak roll, it includes two types, they are single roller flak and double roller flak. The former is suitable for processing small scale, it is also have the function of crushing. The latter one is big pressure and adjustable, by this flak roll machine, the final users can get thin and even flaks. So it is adopted widely.

We are the manufacturer of the cooking oil production line, the flaking machine is only one part of this line, we ususlly adopts the double roller flak.
Generally, flaking machine is needed for oil seeds pretreatment before solvent extraction, which help thin oil seeds and large the oil surface in solvent extraction.
Usually, in soybean oil processing, rice bran oil processing, etc, flaking machine is an essential part.

However, different oil seeds have different processing method and we can help you design specialized processing line according to your material, if you want to know more about flaking machine, please feel free to contact us.
Pretreatment workshop we offer