Mini cooking oil refinery
Mini cooking oil refinery and edible oil refining have been the areas of excellence for Doing Company. We are designers, manufacturers and exporters of complete mini cooking oil refinery line to refine the crude oil to pure cooking oil.

Our mini cooking oil refinery plants are specifically designed to use the minimum operation costs and maximum output results.

We can design the special cooking oil refinery machine for each customers according to your raw materials. So far, our machines have been exported to many countries around the world, such as Canada, Chile, Argentina, Ethiopia, Zambia, Nigeria, Russia, Turkey, Cango and so on.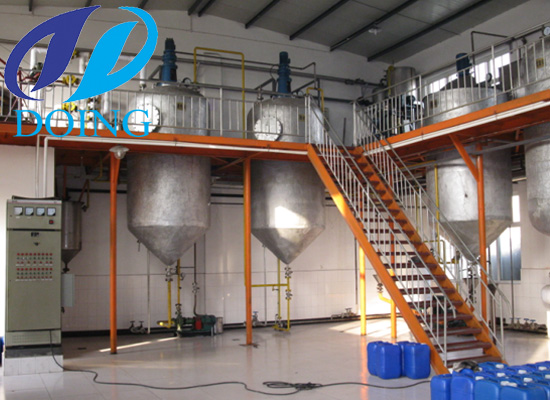 Cooking oil refinery machine
Main parts of mini cooking oil refinery
1. Neturalizer
2. Bleacher/ Decolorization
3. Deodourizer
4. Cooler
5. Filter
6. Raw Oil Tank
7. Bleach Oil Tank
8. Nigre pot

The technology is also different for each part. The technology is usually decided by the capacity. Usually we use batch type for 1-20 tons mini cooking oil refinery. The semi-continous is used for 20-50 tons edible oil refinery line. The continuous way is used for the capacity that is more than 50 tons.