What can palm oil be used for?
The oil content of corn germ is 30%-48%. In order to improve oil yield rate and get high quality corn germ oil, the corn germ pretreatment & pressing machine should consist following processes: magnetic process, cleaning process, flaking process, cooking process and pressing process.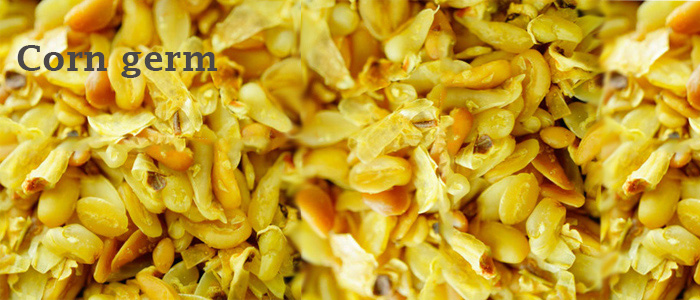 Corn germ
Following is a brief introduction about corn germ pretreatment & pressing process: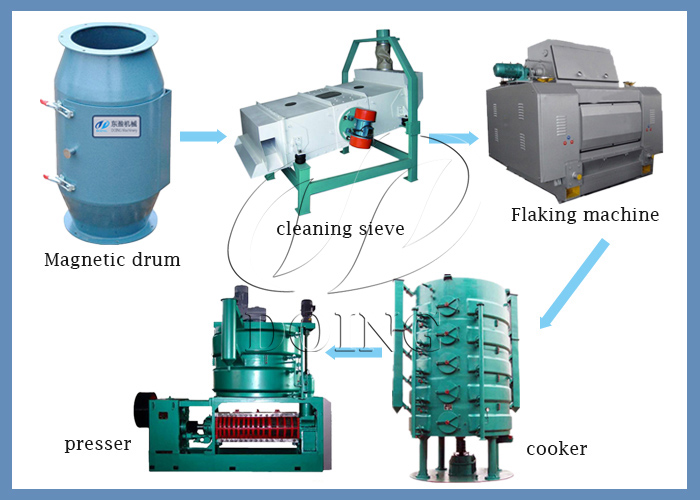 Corn germ pretreatment & pressing process flow chart
1. Magnetic: This step is to move the iron in corn germ, in case the iron might be harmful to the following machines.
2. Cleaning: This step is to move the impurities(peel, grits, flour, etc. ) in corn germ.
3. Flaking: After the flaking machine, the thickness of cake is about 0.4mm. The flaking roller helps to broke the cell of corn germ and add the superficial area of the oil seeds. Then the oil is easier to extract.
4. Cooking: Adjust the temperature and humidity to the best condition. The cooker helps to adjust the moisture of the material to 6-8% and also adjust the temperature to 110℃,which also can improve the rate of oil production.
5. Oil press: After being pressed by screw oil press machine, the residual oil rate in the corn germ cake is 6% -8%. If you want to build a large-scale corn germ oil plant, you can choose pretreatment, pre-pressing and solvent extraction method to extract the corn germ oil. In this way, the residual oil rate after solvent extraction is less than 1%. You can click to read more about the oil solvent extraction machine.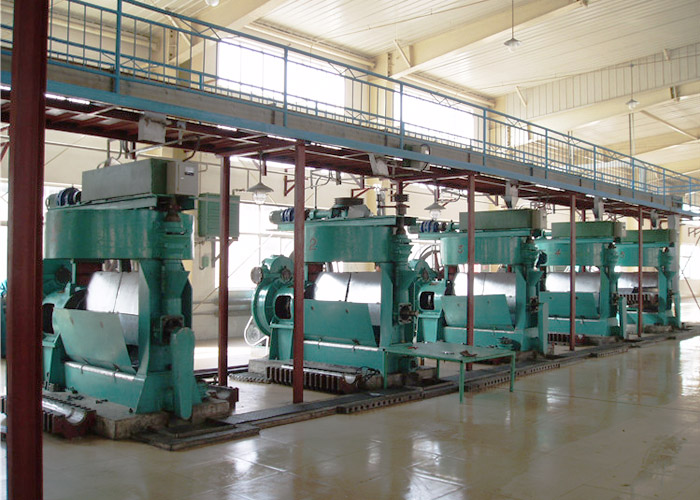 Corn germ oil pressing machine
Features of DOING corn germ pretreatment & pressing machine:
1. Latest technology & professional design
2. High oil yield & low waste
3. Competitive price & quality
4. Stable performance & professional guidance
DOING company's engineers can customize the oil presser and production line according to the customer's processing capacity and raw materials. If you are interested in corn germ pretreatment and pressing machine, please leave a message, we will contact you as soon as possible.